REMINDER:
The 5 year old State Tournament has been postponed. Tournament will start Saturday June 24th.
13 and 14 baseball credential meeting to be held in Gardendale
June 27th At 7:30pm
Contact Matt Dill 205-966-1041

Junior and Senior credential meeting will be held on June 25th 2017 at Sumiton Park. Junior at 2:00pm and Senior at 2:30pm

Alabama Junior State tournament will be held at Dora High School
Senior State Tournament will be held at Sardis High School.
Contact Randy Lewis 205-217-3755
Bats that are no longer authorized by Dizzy Dean
BAT WITHDRAWN BY DEMARINI
Take Action Immediately
Effective March 23, 2017, the BPF 1.15 marked 2 ¾ DeMarini CF Zen-CBZ 17 Model (see pictures attached) has been withdrawn from Dizzy Dean Baseball Inc. sanctioned play by Wilson/DeMarini while the BPF compliance testing on that model is completed. A final decision on this model should be reached in the next 14 days. Please contact DeMarini at www.demarini.com/en-us/cbz17-update or 1-800-800-9932.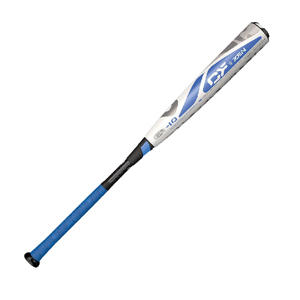 State Tournament Start Dates:
5's – 6/23/17
7, 9, 11, 14 and Jr. – 6/30/17
6, 8, 10, 12, 13 and Sr. – 7/07/17
PROTESTS, PROTESTS, PROTESTS
In tournament play, ALL protests are to be resolved before the game continues.
There is no such thing as playing under protest in tournament play!

Youth Baseball Network Host Prestigious Championship
2016 YBN National Championship and 'Road to Branson'
Features Multiple Major Youth Baseball Organizations
Read More....